Hey folks,
Because time and time again we misidentify Warsaw Pact vehicles in the heat of the moment, here is a guide to quickly identify most ground vehicles (including Vanilla, RHS and CUP) by their side picture. Remember the reason we usually want to identify these correctly is to figure out the armament and armor levels of the threat to judge it correctly. So take particular note of that. All credit for this material goes to
la_Vieille on the Steam forums
.
Not displayed here is the recently added T14 Armata, the Rooikat tank destroyer and the weasel tankette, as well as a visual representation of a BTR-80A, which is a normal -80 chassis with a 20mm autocannon mounted.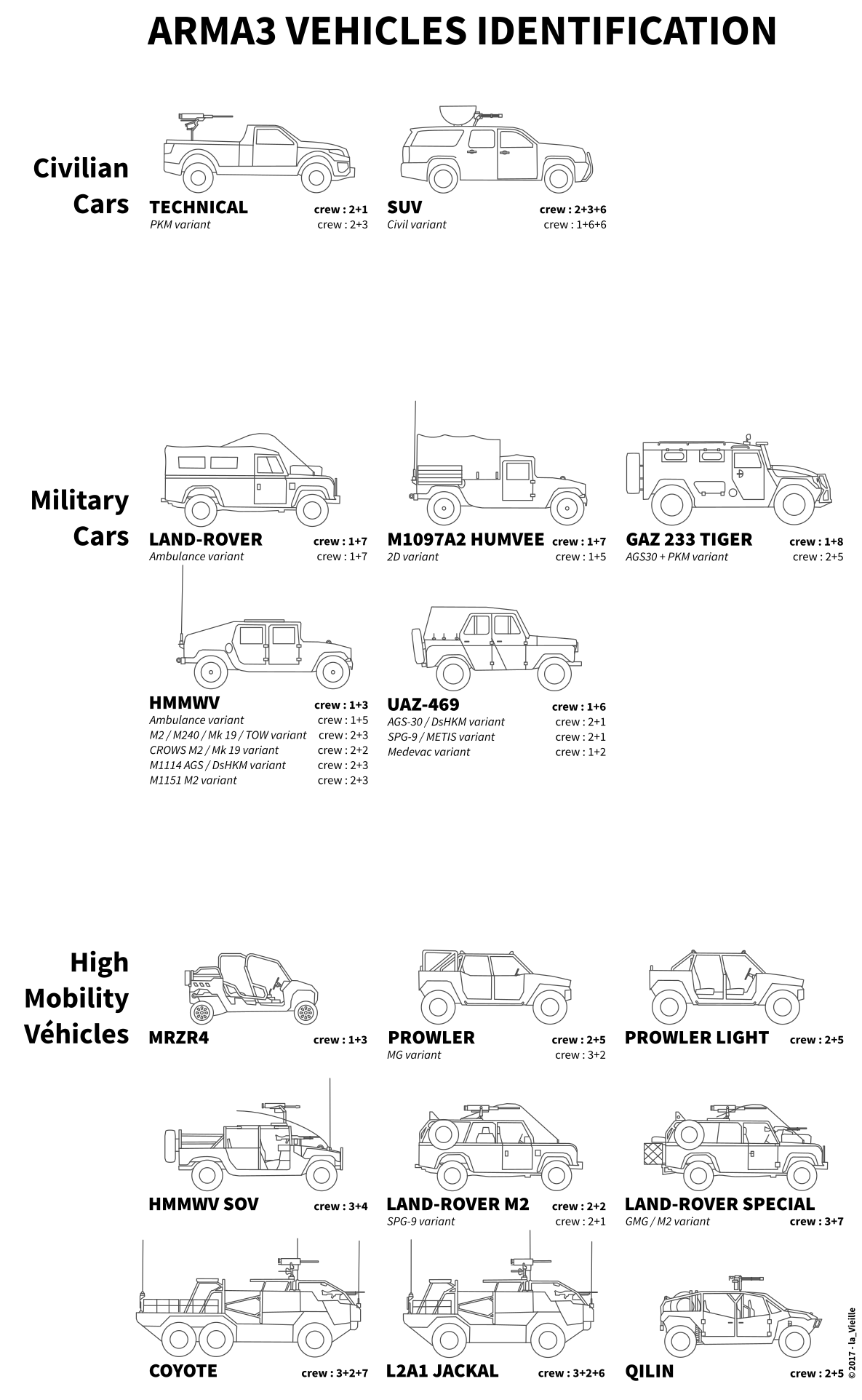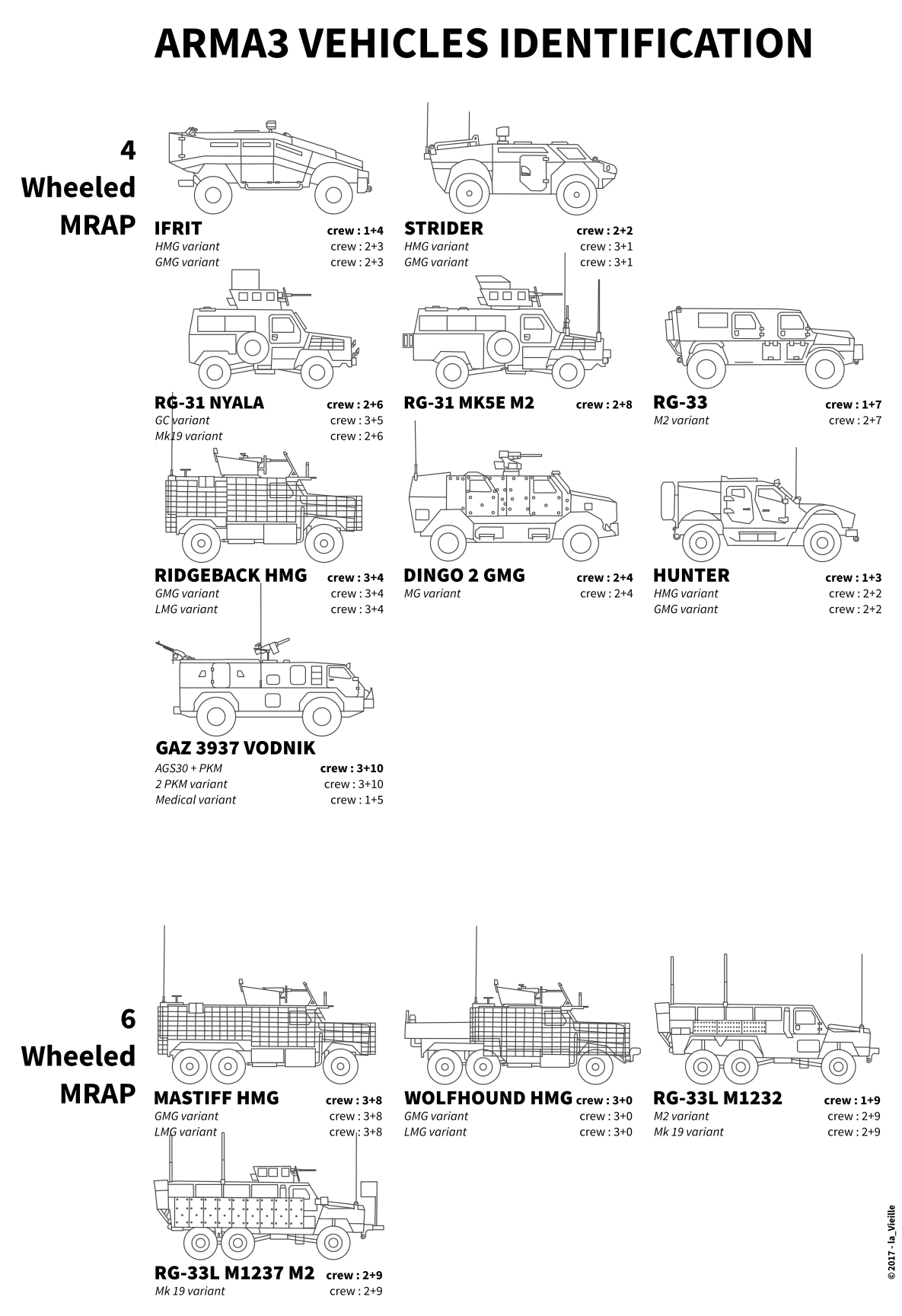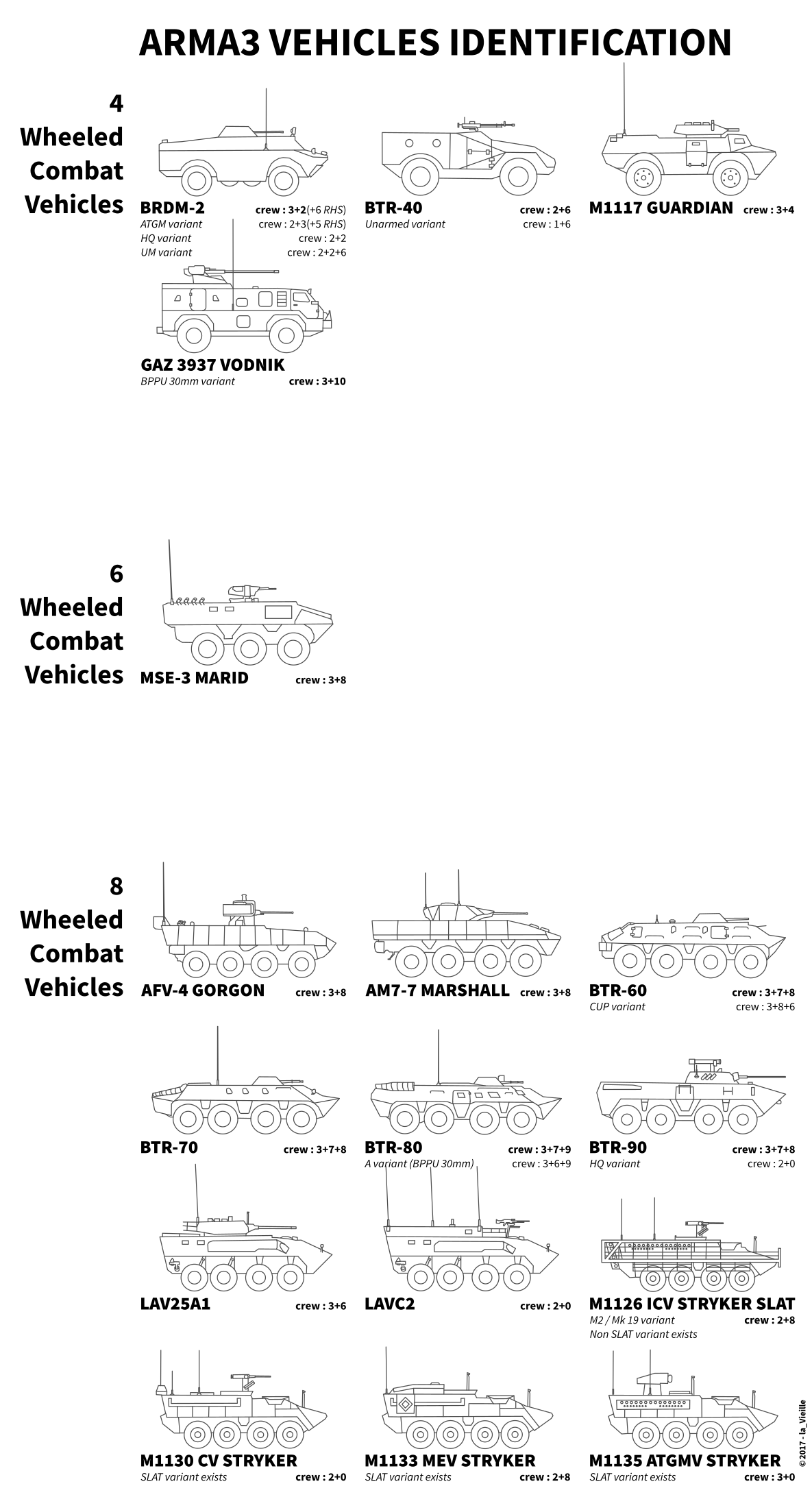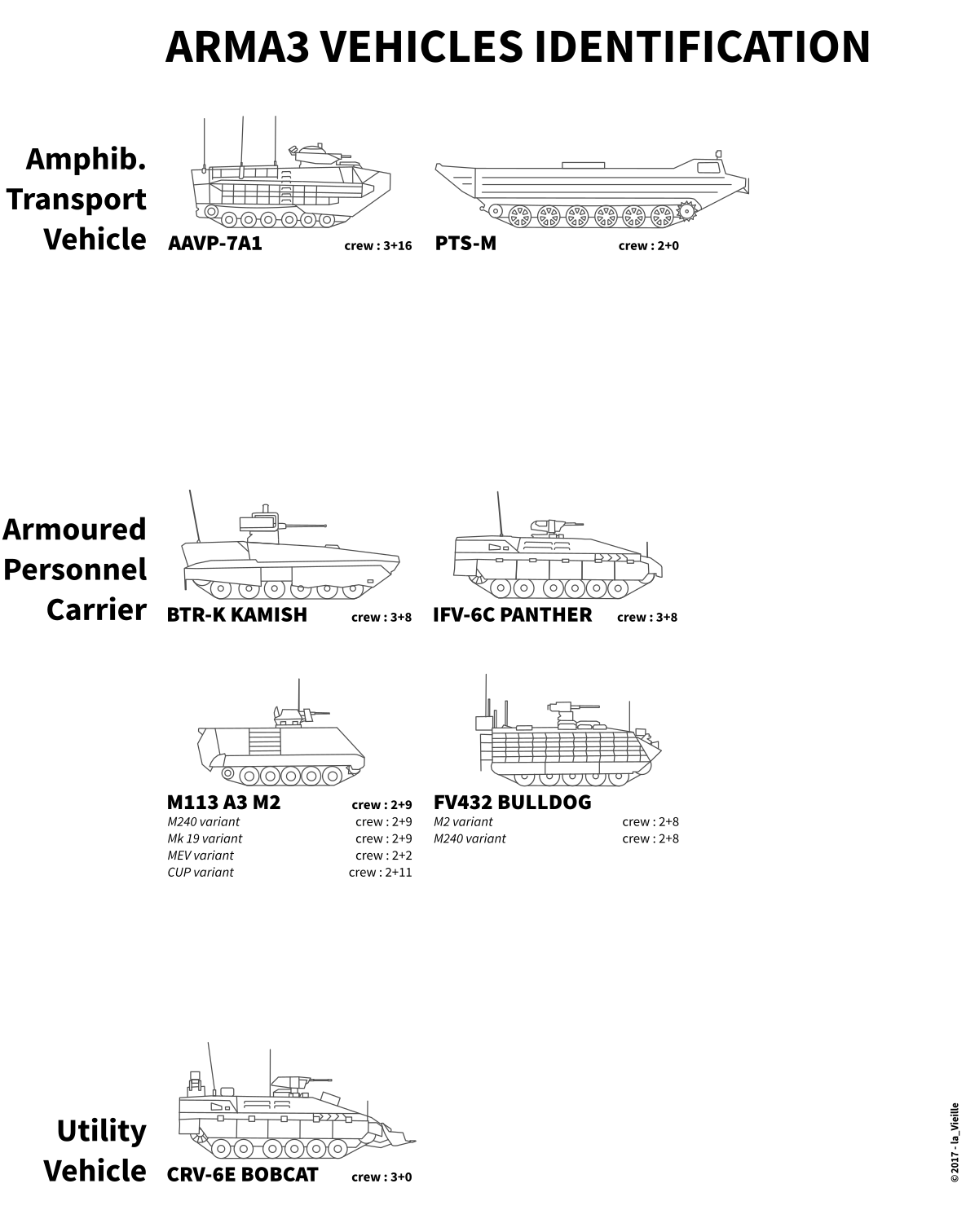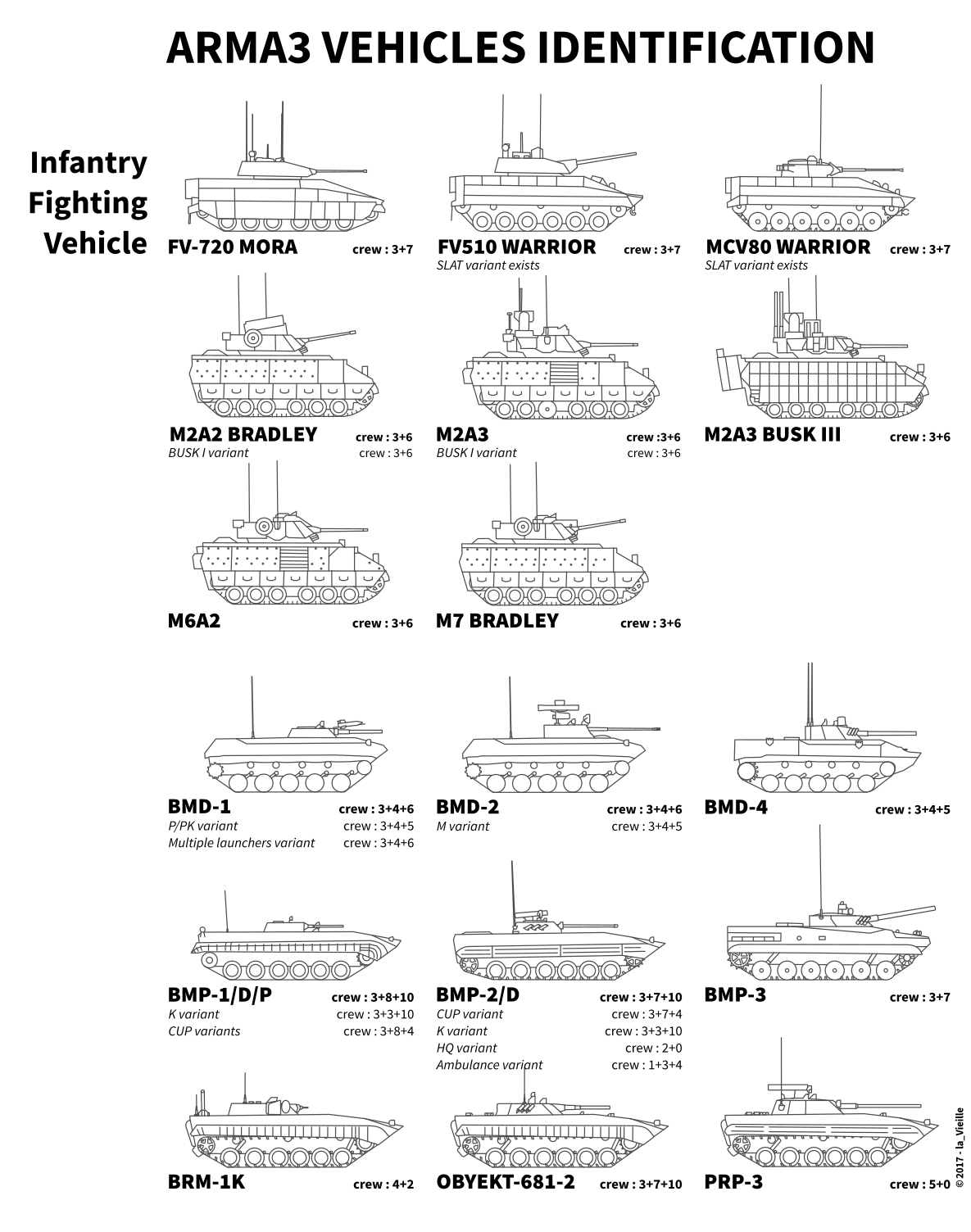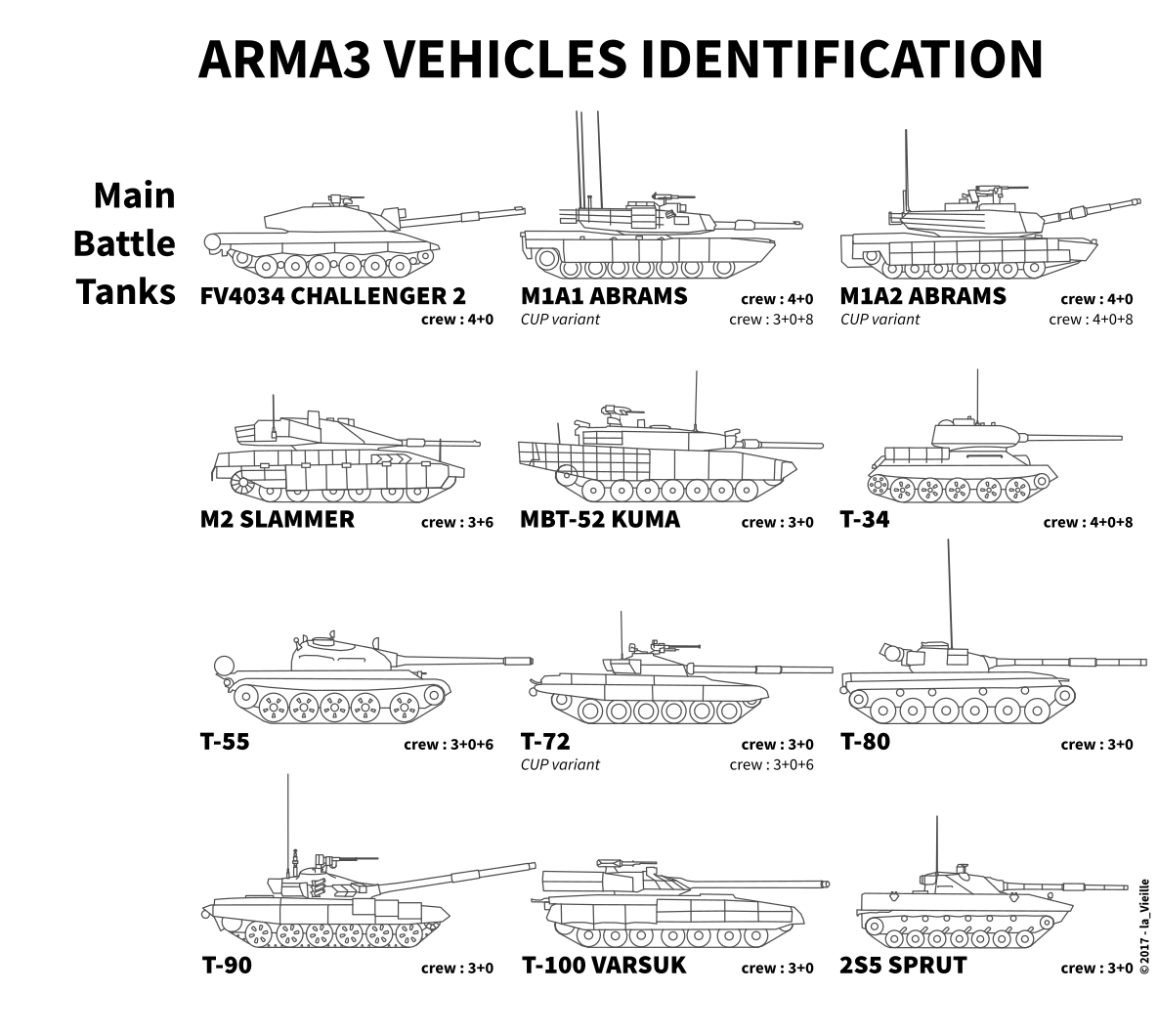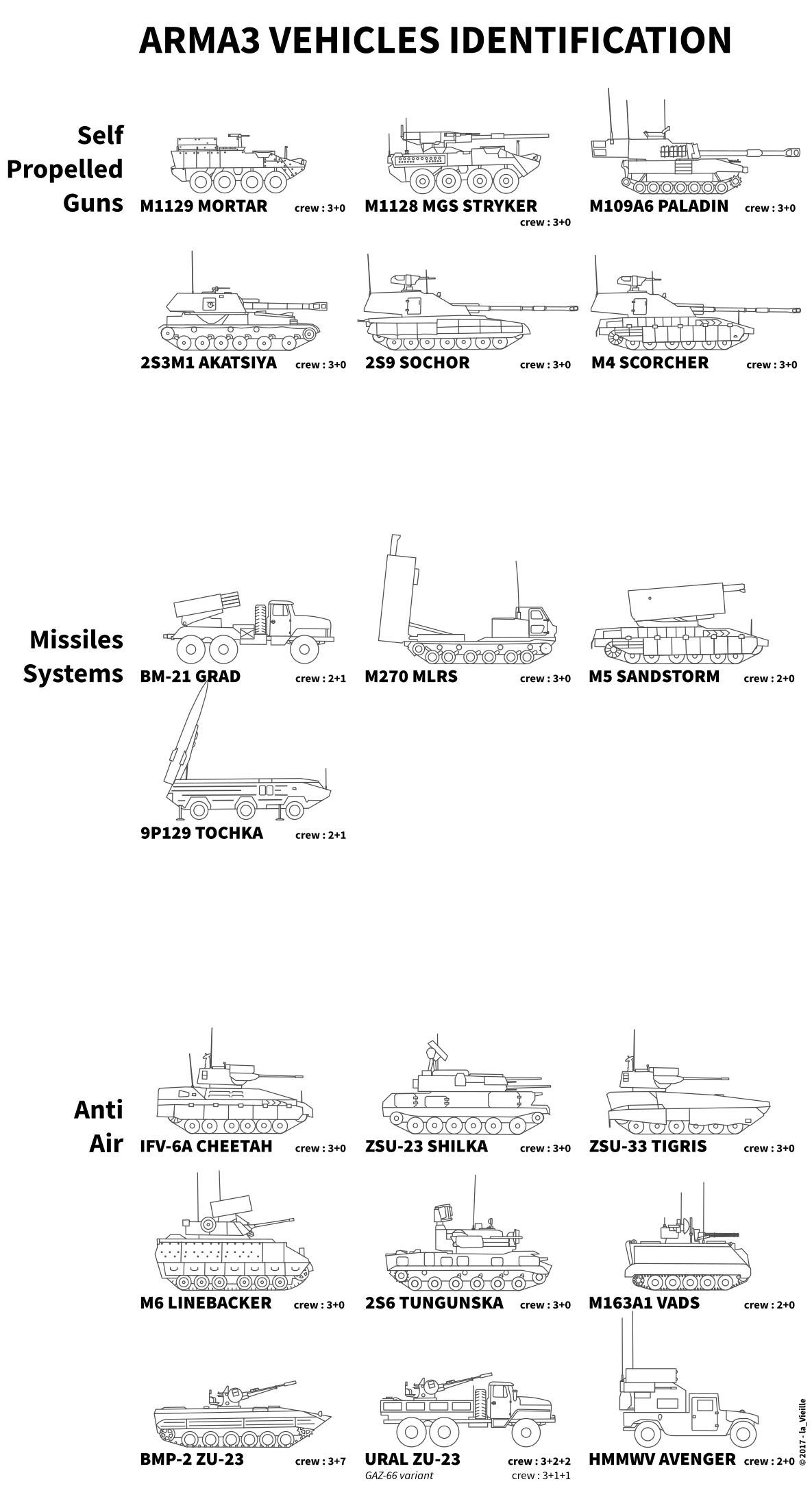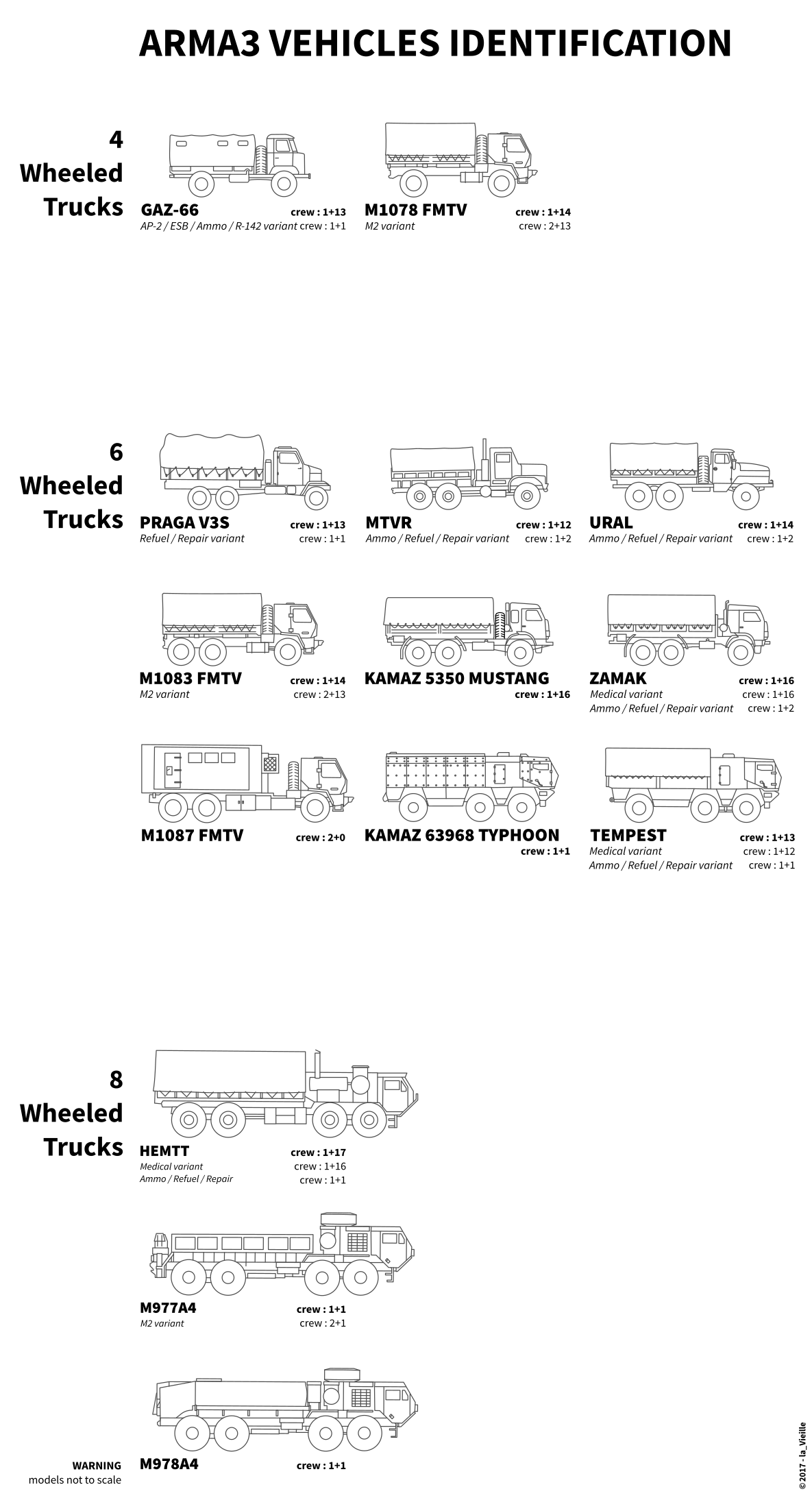 Now go study.